Online Telepathy Training
Who this course is for:
This course is for everyone who would love to enjoy the telepathic skills and want to enjoy their day to day life using these skills
This course is for everyone who wants to improve and increase their telepathic skills for fun, fame and profit. It is ideal for hypnotists, healers, Reiki practitioners and magicians
Age group 16 and above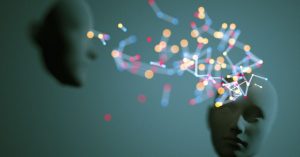 What you'll learn – Online Telepathy Training
By the end of the course, you will be able to increase your telepathic skills using self-hypnosis, affirmations and psychic power

You will be able to reduce stress, depression, insomnia and negativity using powerful self-hypnosis, psychic power and affirmations

You will feel more relaxed and happy by the end of the course and increase your telepathic skills

You will be able to practice telepathy with others and also be able to send emotions and positive energy to your partner
When You Join Online Telepathy Training you Get Full & Immediate Access to:
Module 1: Introduction to Telepathy
What Telepathy is
Types O Telepathy
Who can use it
Module 2: Types Of Mind & Behaviour
What Types Of Mind
Behaviour Of Minds
Personalities
Module 3: Spiritual Telepathy
What Spiritual Telepathy is
Role of Spirituality in Telepathy
Science Behind Telepathy
Module 4: Preparation Of Body & Mind
How to Prepare Body for Telepathy
Mind Preparation
Psychological Preparation
Module 5: Telepathy For Self Use
Role of Self Telepathy
Self Telepathic Practice
Self Telepathy For Own Help
Module 6: Guided Telepathy For Other People/Client
Preparation For Guided Telepathy
Guided Telepathic Techniques
Help others through Guided Telepathy
Module 7: Powerful Telepathy Techniques
Telepathy 1-1
Telepathy For Mass Public
Practice & Help People

Introducing Online Telepathy Training
Powerful Online Telepathy training teaches to use your mind power to optimum level & to make a communication with people & energies using ancient spiritual techniques. You can send and get messages without any instrument and also can heal many people and animals…
In this training, you will learn ancient Spiritual telepathy techniques which I have learnt from different masters in India and these techniques are being used by Indian Spiritual masters for ages for telepathic purposes. More than 5000 students have learned and they are helping thousands of people around the globe.