Shopify Bible
How does it work?
Build your online store for dropshipping using the step by step tutorials in just a few clicks.
You work online as a freelancer. No matter where you live. Work for yourself and be your own boss!
Bring thousands of visitors to your store using simple methods without spending top dollars on advertisement.
There is no cap on your earnings.  The money you will make depends on the number of products you sell.

We will show you how to generate limitless traffic to your Shopify e-store using Shopify apps, Facebook, Instagram, Pinterest, Affiliates, SEO, Store optimization, and many other effective platforms and methods.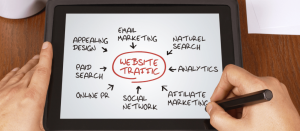 Inside the Shopify Bible Premium Membership users will learn how to set up dropshipping eCommerce store on Shopify without any technical experience and bring limitless free traffic.
Get paid from your Shopify Store! Full Step By Step video lessons!